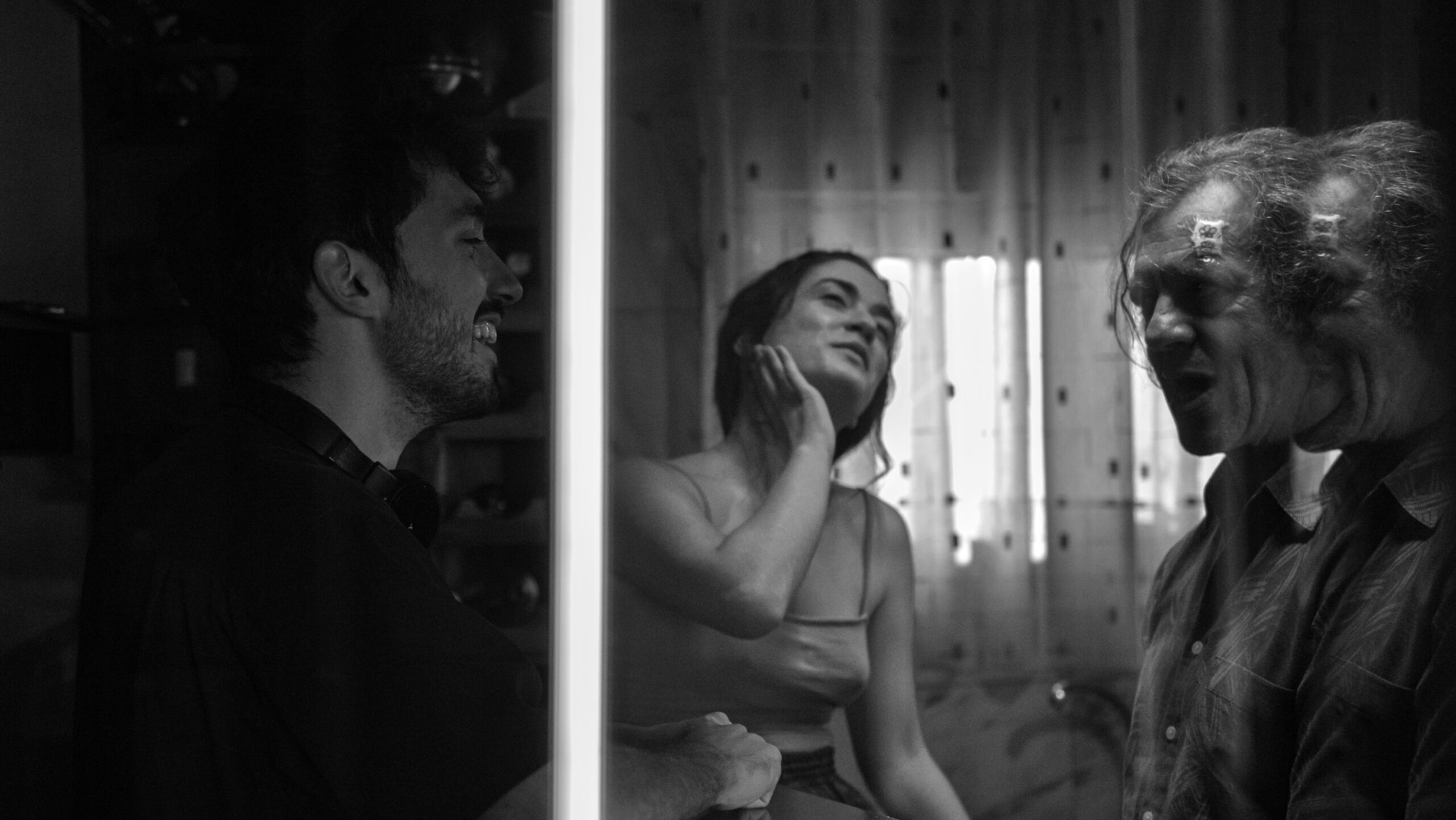 «The Centre is on our side»: Nikos Kolioukos signs new GFC spot
The Greek Film Centre, maintaining its ties with young creators, has commissioned Nikos Kolioukos for this year's new promotional spot, which will be premiere during the 64th Thessaloniki Film Festival. The phrase "The Centre is on our side" is the title and the message of this spot, which highlights the timeless imprint of the GFC in Greek cinema and its role in the renewal of its talent pool.
The commissioning of the spot by young directors was an initiative of the current GFC management, which started in 2020, in order to -every year- promote award-winning new creators from the International Short Film Festival of Drama. Nikos Kolioukos came to the fore with the film "The Chaos She Left Behind", at the National Student Competition of the DISFF, winning the Best Director Award. The film's protagonist Marina Siotou, who also appears in the GFC spot, won the Best Female Performance Award.
In Nikos Kolioukos' short film for the GFC, actor Yannis Tsortekis – whose recognition and range of acting skills, have made a significant contribution to the quality and acceptance of contemporary Greek films, both feature and short – is featured front and centre of the frame.
Nikos Kolioukos
Born in 1996, he is a filmmaker and a graduate of the Film Department of the School of Fine Arts of the Aristotle University of Thessaloniki. His film debut "The chaos she left behind" is his graduation film. His next short film, "The Beast That Walks Like a Man", which is currently in development, has been included in a funding programme of the GFC, having already been awarded by ERT at the Pitching Lab of the Olympia International Film Festival. The GFC spot was inspired by his award-winning film in Drama. The title of the spot, as Nikos Kiolioukos states, was chosen to emphasise: "the importance and necessity of the institution for domestic cinematography. Within the narrow and often suffocating framework in which we make films in Greece, the Greek Film Centre is a breath of fresh air and often offers, if not greater artistic freedom, certainly better and more dignified conditions to continue making cinema".